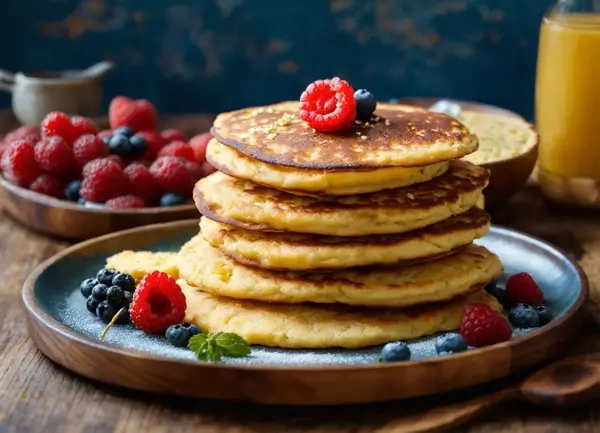 Photo from pinterest.com
Embark on a culinary journey to the heart of the Caribbean with Johnny Cakes. These golden, fried dough delights are a staple in island cuisine, promising a taste of tradition and a hint of tropical warmth in every bite.
Ingredients:
Experience the simplicity of Johnny Cakes with these essential ingredients:
2 cups (250 g) all-purpose flour
1 tablespoon baking powder
1/2 teaspoon salt
2 tablespoons sugar
1/4 cup (60 g) unsalted butter, chilled and cubed
3/4 cup (180 ml) milk
Vegetable oil for frying
Instructions:
Create these heavenly Johnny Cakes in a few easy steps
Prepare the Dough:
In a mixing bowl, combine flour, baking powder, salt, and sugar. Add chilled butter and mix until the mixture resembles coarse crumbs.
Form the Dough:
Gradually add milk, stirring until a soft dough forms. Knead the dough lightly on a floured surface.
Shape the Cakes:
Roll out the dough to a thickness of about 1/2 inch. Cut into rounds or desired shapes.
Fry to Perfection:
In a pan, heat vegetable oil. Fry the Johnny Cakes until golden brown on each side.
Serving:
Serve these warm Johnny Cakes with a drizzle of honey or alongside your favorite savory or sweet accompaniments. Perfect for breakfast or as a delightful snack any time of day.
Johnny Cakes are more than a treat; they are a taste of Caribbean comfort and culinary heritage. Enjoy the simple joy of these fried dough delights that have been bringing families together for generations.