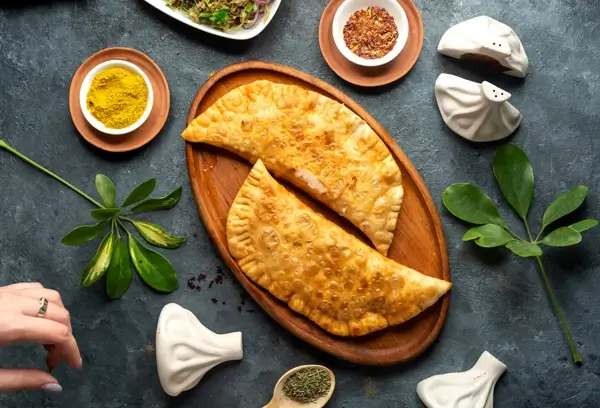 Photo from pinterest.com
Embark on a delightful culinary journey to Senegal with our Fataya recipe. Fataya, a popular West African pastry, combines savory fillings and a flaky crust to create a taste sensation. This dish is not only a testament to the rich flavors of Senegal but also a crowd-pleaser that's perfect for gatherings or a unique snack.
Ingredients:
To create these scrumptious Fataya, gather the following ingredients:
2 cups all-purpose flour
1/4 cup vegetable oil
1/2 cup warm water
1 lb (450g) ground beef or lamb
1 onion, finely chopped
2 cloves of garlic, minced
1/2 cup diced bell peppers
1/4 cup chopped parsley
1/2 teaspoon cayenne pepper (adjust to taste)
Salt and black pepper to taste
Vegetable oil for frying
Instructions:
Follow these simple steps to prepare your Fataya:
Prepare the Dough:
In a mixing bowl, combine the flour, 1/4 cup vegetable oil, and warm water. Knead the mixture into a smooth, elastic dough. Cover the dough with a cloth and let it rest for about 30 minutes.
Create the Filling:
In a pan, cook the ground beef or lamb until browned. Add the chopped onion, minced garlic, bell peppers, parsley, cayenne pepper, salt, and black pepper. Cook until the mixture is well-seasoned and fragrant. Allow it to cool.
Shape and Fill the Fataya:
Roll out the dough to about 1/8-inch thickness and cut it into circles or squares. Place a spoonful of the filling in the center of each dough piece. Fold the dough over to create a half-moon shape and seal the edges.
Fry the Fataya:
Heat vegetable oil in a deep pan for frying. Carefully place the fataya in the hot oil and fry until they are golden brown and crispy. Remove and drain on paper towels.
Serving:
Serve your freshly fried Fataya hot. These delectable pastries can be enjoyed as appetizers, snacks, or part of a larger meal. Dip them in your favorite sauce or enjoy them as they are.
In conclusion, Fataya is a delightful representation of Senegalese cuisine. These savory pastries encapsulate the warmth and richness of West African flavors. By following this recipe, you can bring a taste of Senegal to your kitchen and savor the unique culinary heritage of the region.