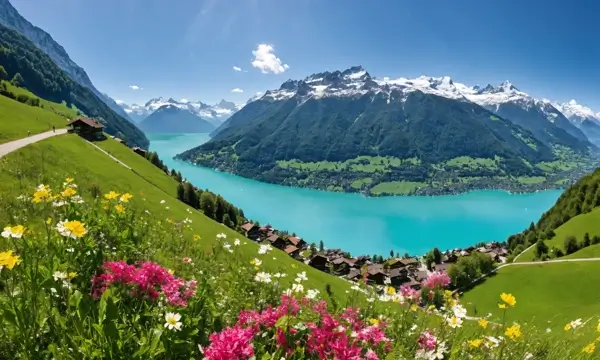 Photo from unsplash.com
Switzerland, with its picturesque landscapes and pristine beauty, is home to some of the world's most stunning lakes. In this article, we embark on a mesmerizing journey through the captivating lakes of Switzerland, each boasting its unique charm and allure. From crystalline waters to dramatic mountain backdrops, join us as we uncover the most beautiful lakes in Switzerland, complete with their latitude and longitude coordinates.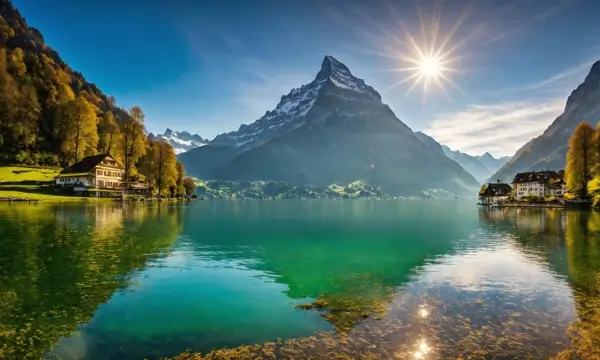 Photo from unsplash.com
Lake Lucerne (Vierwaldstättersee)
Latitude: 46.992979° N, Longitude: 8.384134° E
Nestled amidst the Swiss Alps, Lake Lucerne enthralls travelers with its azure waters and surrounding snow-capped peaks. Embark on a scenic boat ride, hike along its shores, or visit historic towns like Lucerne and Weggis for an unforgettable experience.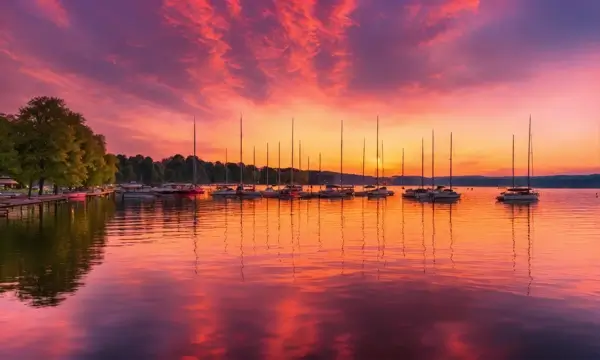 Photo from unsplash.com
Lake Geneva (Lac Léman)
Latitude: 46.433666° N, Longitude: 6.727329° E
Spanning between Switzerland and France, Lake Geneva is one of Europe's largest lakes. With its charming lakeside towns like Montreux and Lausanne, this lake offers a delightful blend of culture, gastronomy, and stunning vistas.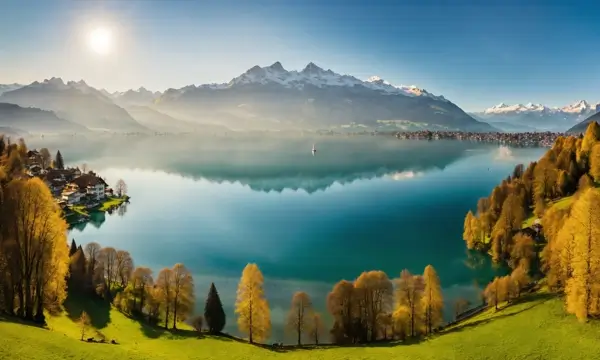 Photo from unsplash.com
Lake Thun (Thunersee)
Latitude: 46.700586° N, Longitude: 7.689131° E
Set against the backdrop of the Bernese Alps, Lake Thun is a serene paradise with crystal-clear waters and quaint villages like Thun and Interlaken. Enjoy a boat cruise or hike along the lakeside for unparalleled views.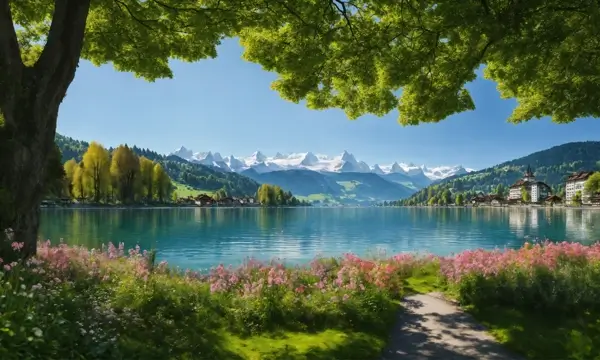 Photo from unsplash.com
Lake Zurich (Zürichsee)
Latitude: 47.285169° N, Longitude: 8.542849° E
Located in the vibrant city of Zurich, Lake Zurich is a hub of activity and leisure. Take a relaxing boat trip, explore lakeside parks, or bask in the enchanting cityscape that embraces the water's edge.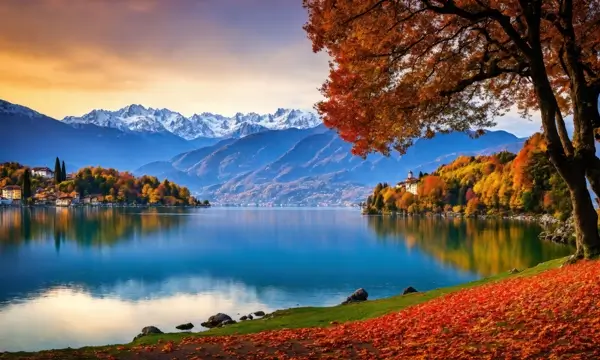 Photo from unsplash.com
Lake Maggiore (Lago Maggiore)
Latitude: 46.074214° N, Longitude: 8.652998° E
Extending from Switzerland to Italy, Lake Maggiore enchants with its subtropical ambiance and lush vegetation. Explore the Borromean Islands, visit quaint lakeside towns, and immerse yourself in the lake's tranquil beauty.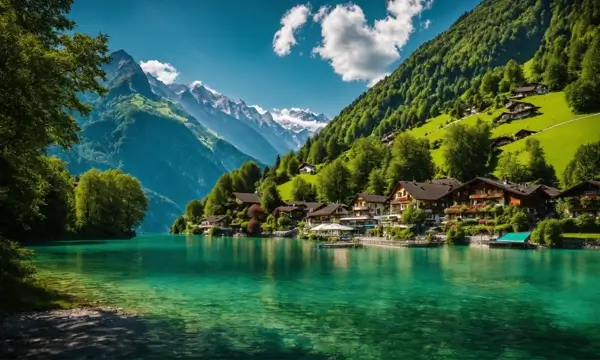 Photo from unsplash.com
Lake Brienz (Brienzersee)
Latitude: 46.749135° N, Longitude: 7.923661° E
Nestled in the Bernese Oberland, Lake Brienz captivates with its emerald waters and dramatic landscapes. Enjoy a relaxing cruise, discover the iconic Giessbach Falls, or hike to viewpoints for stunning panoramas.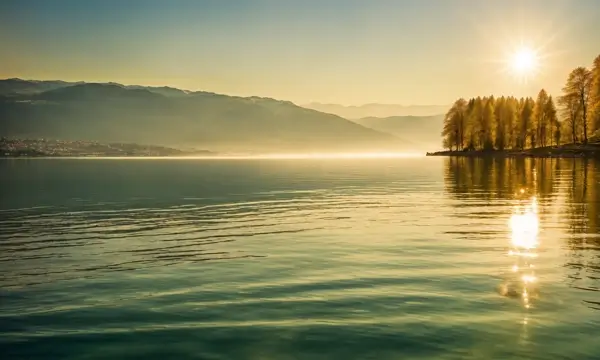 Photo from j3l.ch
Lake Neuchâtel (Lac de Neuchâtel)
Latitude: 46.995495° N, Longitude: 6.895216° E
As Switzerland's largest lake entirely within its borders, Lake Neuchâtel boasts tranquil shores and charming towns like Neuchâtel and Estavayer-le-Lac. Explore vineyards, medieval castles, and picturesque lakeside promenades.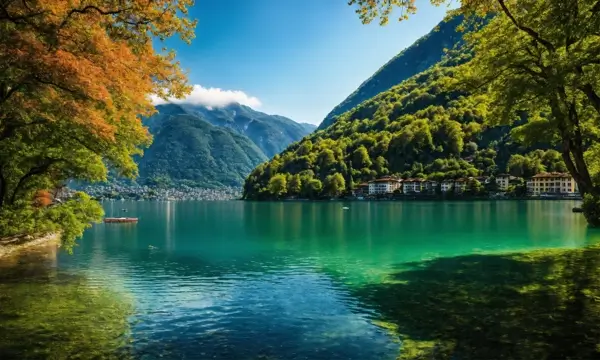 Photo from unsplash.com
Lake Lugano (Lago di Lugano)
Latitude: 45.987844° N, Longitude: 8.953043° E
Sharing its shores with Italy, Lake Lugano exudes Mediterranean flair amidst the Swiss Alps. Discover lakeside villages, enjoy watersports, or take a relaxing stroll along the promenades that frame this captivating lake.
---
Switzerland's beautiful lakes are jewels of nature, each offering a unique experience to travelers seeking tranquility, adventure, and breathtaking vistas. From the majesty of Lake Lucerne to the allure of Lake Geneva, Switzerland's lakescape presents a perfect blend of natural beauty and cultural splendor. So, pack your bags, venture into the heart of Switzerland, and embark on a memorable journey to explore these stunning lakes that leave a lasting impression on every traveler's heart.