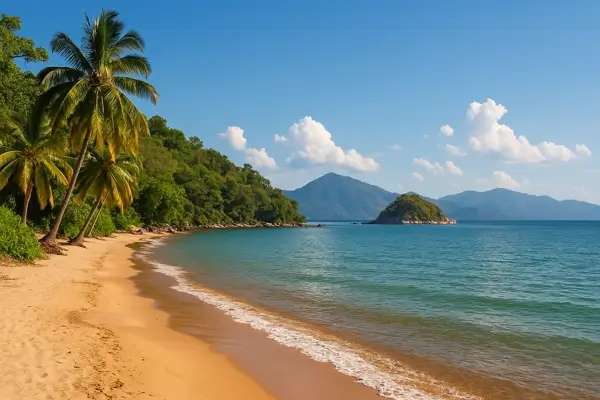 Photo from unsplash.com
Explore Malawi: A Detailed Travel Guide for Adventure Seekers
Embark on an unparalleled journey to Malawi, the "Warm Heart of Africa." This comprehensive travel guide unveils the country's hidden gems, from pristine national parks to rich cultural experiences, ensuring an unforgettable adventure.
Main Tourist Attractions:
Discover the breathtaking Lake Malawi, explore the vibrant streets of Lilongwe, and encounter wildlife in Majete Wildlife Reserve. Malawi's main attractions offer a diverse range of experiences for every traveler.
Natural Parks and Reserves:
Immerse yourself in the lush landscapes of Nyika National Park, witness the dramatic landscapes of Mount Mulanje, and experience the biodiversity of Liwonde National Park. Malawi's natural parks showcase the country's commitment to conservation.
Cultural and Historical Sites:
Step into the historical past at the Livingstonia Mission, explore the vibrant markets of Blantyre, and connect with the local Chewa culture. Malawi's cultural and historical sites provide a fascinating glimpse into the nation's heritage.
Seasonality and Best Months to Visit:
Plan your visit during the dry season from May to October for optimal wildlife viewing and outdoor activities. July and August are ideal, offering pleasant temperatures and clear skies.
Preparing for Various Weather Conditions:
Pack lightweight clothing, sturdy hiking shoes, and sunscreen for the sunny days. Be prepared for occasional rain and cooler temperatures in the highland regions.
Traditions and Customs:
Participate in traditional dances, witness the Gule Wamkulu ceremonies, and engage with local communities. Malawi's traditions are deeply rooted in communal celebrations and cultural pride.
Local Cuisine and Restaurants:
Savor the staple dish of nsima, indulge in fresh fish from Lake Malawi, and experience the vibrant street food culture. Malawi's cuisine reflects a blend of local flavors and international influences.
Festivals and Events:
Celebrate the Lake of Stars Festival, witness the colorful Tumaini Festival, and join in the Malipenga Dance ceremonies. Malawi's festivals offer a lively and authentic cultural experience.
Adventure Opportunities:
Embark on hiking adventures on Mount Zomba, enjoy water sports on Lake Malawi, and go on a safari in Nyika National Park. Malawi's diverse landscapes cater to adrenaline enthusiasts.
Excursions and Tours:
Explore the tea plantations of Thyolo, cruise on the Shire River, and trek to the top of Mount Mulanje. Guided tours provide insights into Malawi's rich natural and cultural heritage.
Visa Requirements and Documents:
Check Malawi's visa requirements, ensure passport validity, and obtain necessary vaccinations. A well-prepared travel document ensures a smooth entry into the country.
Safety and Traveler's Health:
Adhere to local safety guidelines, carry essential medications, and be cautious in remote areas. Malawi's healthcare facilities and friendly locals contribute to a safe travel experience.
Travel Planning Tips:
Learn basic Chichewa phrases, respect local customs, and support eco-friendly initiatives. Understanding Malawi's cultural nuances enhances your travel experience.
Hotels and Accommodations:
Choose lakeside lodges on Likoma Island, experience luxury resorts in Cape Maclear, or stay in budget-friendly guesthouses in Zomba. Malawi offers accommodations suitable for various preferences.
Transportation and Getting Around:
Utilize minibusses, taxis, and local flights for convenient travel within Malawi. The country's transportation options provide flexibility for exploring different regions.
Best Residential Areas:
Experience local life in Nkhata Bay, enjoy the tranquility of Mangochi, and explore the vibrant energy of Mzuzu. Malawi's regions offer unique residential experiences for every traveler.
Local Residents and Customs:
Engage with local artisans, participate in community initiatives, and embrace the warmth of Malawian hospitality. Connecting with locals enriches your cultural understanding of Malawi.
Malawi, with its welcoming spirit and diverse landscapes, invites you to an extraordinary journey. From the depths of Lake Malawi to the heights of Mount Mulanje, Malawi promises a travel experience filled with adventure and cultural immersion.