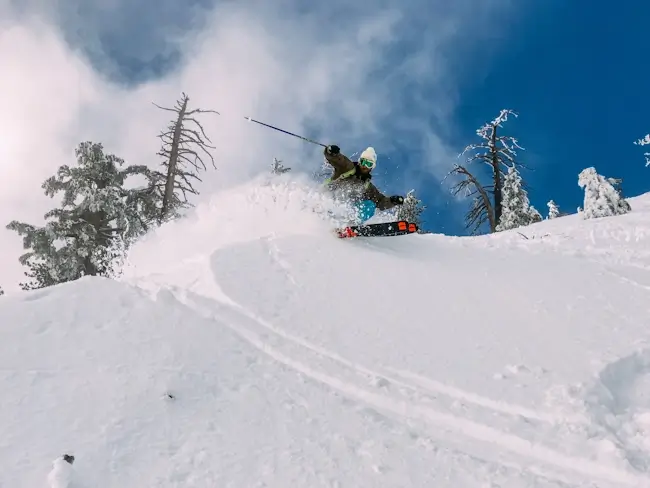 Photo from unsplash.com
For ski enthusiasts, the allure of gliding down pristine slopes amidst breathtaking mountain landscapes is irresistible. The world is home to numerous exceptional ski resorts that offer exhilarating experiences for both beginners and advanced skiers alike. This article presents a curated list of the best ski resorts in the world, showcasing their unique features, stunning vistas, and unforgettable adventures.
Whistler Blackcomb, Canada:
Nestled in the Canadian Rockies, Whistler Blackcomb is renowned for its vast ski terrain, world-class facilities, and awe-inspiring scenery. With over 8,000 acres of skiable area, it offers an abundance of diverse slopes suitable for all skill levels. The resort's charming village, vibrant après-ski scene, and the legendary Peak 2 Peak Gondola make it an irresistible destination for ski enthusiasts.
Zermatt, Switzerland:
Nestled beneath the iconic Matterhorn peak, Zermatt exudes Alpine charm and offers a truly unforgettable skiing experience. Its extensive network of ski runs caters to all levels, including the challenging slopes of the Matterhorn Glacier. Zermatt's car-free village, gourmet dining options, and picturesque surroundings make it a must-visit destination for discerning skiers.
Aspen Snowmass, United States:
Aspen Snowmass in Colorado is synonymous with world-class skiing and luxurious amenities. With its four interconnected mountains, it boasts a vast ski area suitable for all abilities. Skiers flock to Aspen Snowmass for its reliable snow conditions, challenging terrains, and lively après-ski scene. The town of Aspen itself offers a sophisticated ambiance with high-end shopping, fine dining, and cultural attractions.
Chamonix-Mont-Blanc, France:
Located at the foot of the majestic Mont Blanc, Chamonix-Mont-Blanc is a legendary destination for thrill-seeking skiers. Home to the iconic Aiguille du Midi cable car, it provides access to high-altitude slopes and off-piste adventures. Chamonix's challenging terrain, stunning glaciers, and vibrant mountaineering culture make it a magnet for experienced skiers seeking a thrilling alpine experience.
Niseko, Japan:
Nestled on the northern island of Hokkaido, Niseko has gained international acclaim for its abundant snowfall and exceptional powder skiing. The resort's unique blend of Japanese culture, breathtaking landscapes, and world-class facilities attract skiers from across the globe. Niseko offers a variety of slopes, relaxing hot springs, and an inviting culinary scene, making it an unforgettable winter destination.
The world's best ski resorts offer unparalleled experiences for winter sports enthusiasts. Whether it's the vast ski areas of Whistler Blackcomb, the Alpine charm of Zermatt, the luxury and glamour of Aspen Snowmass, the thrill of Chamonix-Mont-Blanc, or the powder paradise of Niseko, these resorts capture the essence of winter adventure. Each destination presents a unique blend of natural beauty, exhilarating slopes, and memorable experiences, ensuring that ski enthusiasts of all levels can indulge their passion and create unforgettable memories.