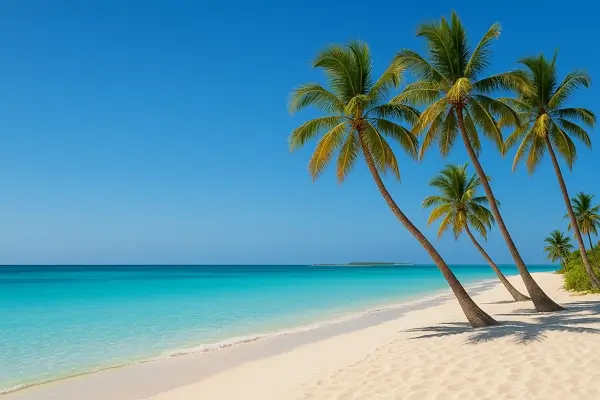 Photo from unsplash.com
Unveiling Paradise: A Comprehensive Guide to Exploring the Bahamas
Embark on a tropical odyssey as we unveil the wonders of the Bahamas. From pristine beaches and vibrant coral reefs to rich cultural traditions, this guide promises an in-depth exploration of this Caribbean paradise.
Main Tourist Attractions:
Discover the iconic beauty of Pink Sands Beach in Harbour Island and the vibrant marine life at Exuma Cays Land and Sea Park. Explore the historic Pirates Museum in Nassau and dive into the mesmerizing underwater caves of Andros Island.
Natural Parks and Reserves:
Immerse yourself in the natural splendor of Lucayan National Park, where dense mangrove forests and underwater cave systems await. Experience the serene beauty of Inagua National Park, a haven for exotic bird species, and hike through the lush trails of Abaco National Park.
Cultural and Historical Sites:
Unearth the history of the Bahamas at the Pompey Museum of Slavery and Emancipation in Nassau. Wander through the charming streets of Dunmore Town on Harbour Island, adorned with pastel-colored colonial buildings. Visit the picturesque St. Augustine's Monastery in Nassau, a symbol of Bahamian spirituality.
Seasonality and Best Months to Visit:
Plan your visit during the dry season from December to April for ideal weather conditions. May to November brings the rainy season, but offers lower tourist crowds. Consider the vibrant Junkanoo Festival in December for a cultural extravaganza.
Preparing for Varied Weather Conditions:
Pack light, breathable clothing, and sunscreen for the sunny days. Bring a light jacket for cooler evenings and be prepared for occasional rain showers. Water-resistant gear is essential for water-based activities.
Traditions and Customs:
Respect local customs by addressing people with polite titles like "sir" or "ma'am." Engage in the warm Bahamian greeting of a friendly "hello" or "good morning." Embrace the laid-back atmosphere and enjoy the unhurried pace of life.
Local Cuisine and Restaurants:
Indulge in Bahamian culinary delights such as conch salad, rock lobster, and Bahama Mama cocktails. Experience the vibrant local food scene at Fish Fry in Arawak Cay and savor seafood delicacies at Graycliff Restaurant in Nassau.
Festivals and Events:
Immerse yourself in the lively spirit of the Junkanoo Festival, a grand celebration of Bahamian culture with colorful parades and vibrant costumes. Join the Bahamas International Film Festival for a cinematic experience against the backdrop of paradise.
Adventure Opportunities:
Embark on thrilling water adventures with snorkeling at Thunderball Grotto or diving in the mysterious Blue Holes. Explore the Exuma Cays by boat and swim with the famous Bahamian pigs at Pig Beach.
Excursions and Tours:
Take a scenic flight over the Exuma Cays and witness the breathtaking beauty of the Bahamian islands from above. Join a boat tour to explore the stunning Dean's Blue Hole, the world's deepest blue hole.
Visa Requirements and Documents:
Check visa requirements based on your nationality and ensure your passport has at least six months of validity. Obtain the necessary visa for tourism purposes and carry a printed copy of your accommodation reservations.
Safety and Traveler's Health:
The Bahamas is generally safe for travelers, but exercise caution in urban areas. Stay hydrated, use sunscreen, and be mindful of water safety during water activities.
Travel Planning Tips:
Plan a balanced itinerary with a mix of relaxation and adventure. Familiarize yourself with local transportation options, including taxis, water taxis, and rental cars. Currency exchange information and basic local phrases will enhance your travel experience.
Hotels and Accommodations:
Choose accommodations on Cable Beach for a luxurious beachfront experience or opt for a charming boutique hotel in Dunmore Town. Book accommodations well in advance, especially during peak tourist seasons.
Transportation and Getting Around:
Navigate the Bahamas using local taxis, water taxis, or rental cars. Taxis are readily available in urban areas, and water taxis provide a scenic mode of transportation between islands.
Best Residential Areas:
Select accommodations in Paradise Island for proximity to major attractions and upscale amenities. Consider a cozy cottage in Dunmore Town for a more intimate and relaxed experience.
Local Residents and Customs:
Connect with locals by embracing the laid-back Bahamian lifestyle. Engage in friendly conversations, and participate in local events and festivals to experience the warmth of Bahamian hospitality.
In conclusion, the Bahamas invites you to uncover its diverse landscapes, vibrant culture, and unparalleled hospitality. Whether basking in the sun on pristine beaches or immersing yourself in the rich history, the Bahamas promises a truly unforgettable journey.